CannabiGold Terpenes+ CBD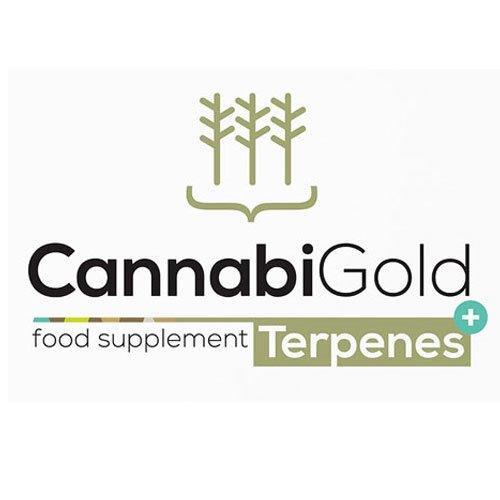 The producer of CannabiGold Terpenes+, HemPoland, is a certified producer of industrial hemp located in Poland and manage the whole process from gathering EU certified seeds, soil preparation and sowing, to harvesting and selling the crop. As the market leader of hemp production in Poland, HemPoland successfully planted and harvested the crop from more than 500 ha of hemp in 2017, located mainly in the delta of Vistula River (the region with the best soils and long hemp traditions).
Hemp plants used for production of CannabiGold Terpenes+ are grown organically in an environmentally friendly way and without using any chemical plant protection. During each of the production processes every batch of the extract is carefully analysed, fully guaranteeing its safety and ingredient content. Apart from the detailed examination by HempPoland's own scientists, each batch of CannabiGold CBD oil is also tested by external laboratories, which confirm its microbiological purity and certificates appear against each product on our site.
The key advantages of CannabiGold Terpenes+ include the state of the art process of CBD SFE extraction at low temperatures. This prevents oxidation and degradation of natural substances present in hemp including CBD, other phytocannabinoids, terpenes, flavonoids etc. and guarantees the extract's beautiful golden colour. This procedure also allows elimination of waxes, naturally present in hemp, which are not digested by humans. Thus all CannabiGold Terpenes+ products (even the most concentrated) will always come in a liquid rather than paste form, which also facilitates easy dosing. This CBD oil is wholly natural and organic with no synthetic CBD or CBD crystals added.
At its own production facility in north Poland, HemPoland has the only privately-owned laboratory in Poland and carries out extraction and certification under close supervision of PhD scientists with vast experience in innovative extraction methods. Its production site is equipped in cutting-edge, custom-engineered machinery for Supercritical Fluid Extraction (SFE) made specifically for producing Hemp extracts.
Having full control over the end-to-end process, HemPoland can guarantee: (1) the uncontested quality of its products and that CannabiGold CBD oil contains the full spectrum of cannabinoids naturally present in Hemp, together with other natural substances potentially beneficial for your health (e.g., terpenes, flavonoids); (2) its golden oil contains guaranteed concentrations of CBD, confirmed by multiple laboratory tests; (3) all CannabiGold products are produced exclusively from natural ingredients using Supercritical CO2 extraction (SFE) technology; and (4) its CBD oil is produced from 100% certified European Hemp, free of pesticides, heavy metals, solvents and synthetic cannabinoids.