Education

We believe that you should be as educated as possible when it comes to knowing about CBD Oil and choosing the right CBD product. Before you buy, we advise that you take the time to read some of the articles and reviews below to make sure you buy the right product for you.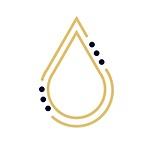 So what is CBD? (Cannabidiol)
CBD is one of the prominent compounds in the cannabis plant. The plant contains many different cannabinoids - currently 80 different kinds have been discovered and it's likely that there are many more.
Most people have heard of a cannabinoid called THC, which is the ingredient in cannabis that gets users high. Unlike THC, CBD (cannabidiol) is non psychoactive cannabinoid and does not cause a high. CBD has antipsychotic effects which means CBD works completely the opposite way of THC. Research suggests that CBD also acts to reduce the intoxicating effects of THC.
There has been a lot of research carried out recently on CBD, and the effects it can have on various people who suffer pain and certain diseases. We will never make any claims that aren't backed up with approved, scientific evidence.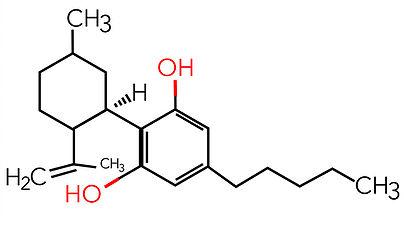 How does it work?
Many cells in the body have what are called cannabinoid receptors, protein molecules on a cell's surface that react when they come in contact with certain chemical substances.
In short, different receptors react with different substances to cause different reactions – for instance, the release of a hormone or other chemical. The cells that react with cannabinoids comprise what's known as the endocannabinoid system. When these receptors are activated, they exert an effect on mood, pain sensation, appetite and other biologic responses.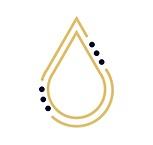 The Endocannabinoid System
The endogenous cannabinoid system, named after the plant that led to its discovery, is perhaps the most important physiologic system involved in establishing and maintaining human health. Endocannabinoids and their receptors are found throughout the body: in the brain, organs, connective tissues, glands, and immune cells. In each tissue, the cannabinoid system performs different tasks, but the goal is always the same: homeostasis, the maintenance of a stable internal environment despite fluctuations in the external environment.
The endocannabinoid system, with its complex actions in our immune system, nervous system, and all of the body's organs, is literally a bridge between body and mind. By understanding this system we begin to see a mechanism that explains how states of consciousness can promote health or disease.
In addition to regulating our internal and cellular homeostasis, cannabinoids influence a person's relationship with the external environment. Socially, the administration of cannabinoids clearly alters human behaviour, often promoting sharing, humour, and creativity. By mediating neurogenesis, neuronal plasticity, and learning, cannabinoids may directly influence a person's open-mindedness and ability to move beyond limiting patterns of thought and behaviour from past situations. Reformatting these old patterns is an essential part of health in our quickly changing environment.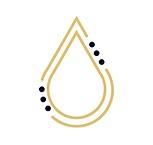 What are Cannabinoid receptors?
Cannabinoid receptors are present throughout the body, embedded in cell membranes, and are believed to be more numerous than any other receptor system. When cannabinoid receptors are stimulated, a variety of physiologic processes ensue. Researchers have identified two cannabinoid receptors: CB1, predominantly present in the nervous system, connective tissues, gonads, glands, and organs; and CB2, predominantly found in the immune system and its associated structures. Many tissues contain both CB1 and CB2 receptors, each linked to a different action. Researchers speculate there may be a third cannabinoid receptor waiting to be discovered.
Endocannabinoids are the substances our bodies naturally make to stimulate these receptors. The two most well understood of these molecules are called anandamide and 2-arachidonoylglycerol (2-AG). They are synthesized on-demand from cell membrane arachidonic acid derivatives, have a local effect and short half-life before being degraded by the enzymes fatty acid amide hydrolase (FAAH) and monoacylglycerol lipase (MAGL).
Phytocannabinoids are plant substances that stimulate cannabinoid receptors. Delta-9-tetrahydrocannabinol, or THC, is the most psychoactive and certainly the most famous of these substances, but other cannabinoids such as cannabidiol (CBD) and cannabinol (CBN) are gaining the interest of researchers due to a variety of healing properties. Most phytocannabinoids have been isolated from cannabis sativa, but other medical herbs, such as echinacea purpura, have been found to contain non-psychoactive cannabinoids as well.
Interestingly, the cannabis plant also uses THC and other cannabinoids to promote its own health and prevent disease. Cannabinoids have antioxidant properties that protect the leaves and flowering structures from ultraviolet radiation – cannabinoids neutralize the harmful free radicals generated by UV rays, protecting the cells. In humans, free radicals cause aging, cancer, and impaired healing. Antioxidants found in plants have long been promoted as natural supplements to prevent free radical harm.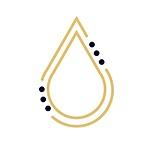 What conditions does CBD treat?
Clinical studies have found CBD receptors play a significant role in many health and medical conditions. As previously mentioned, we at Organic CBD UK think it's important not to list any specific conditions that CBD can help treat, however, there is a long list of uses for CBD oil and that list is growing by the day with more and more research being carried out. Many people are using CBD oil to help control anxiety and stress related illnesses, it also has strong antibacterial and anti-inflammatory properties.